WELCOME TO LOVE CANADA GEESE!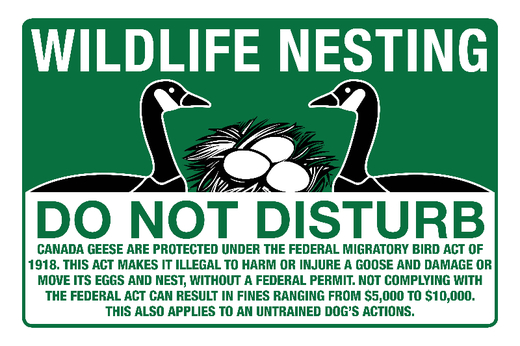 Tessa Ward sent us this sign that she made to protect geese nesting behind her apartment. If you'd like to make a similar sign, please let me know and I'll email you the pdf so that you can upload it online. Thank you, Tessa, for helping the geese.
A TRIBUTE TO EARL, MY HUSBAND, MY BEST FRIEND.
A STORY THAT WILL TOUCH YOU: BERT AND ERNIE By Rob Burgener
WATERFOWL SAFETY: Sadly, we often receive emails from people who have seen geese with plastic tied around their necks or beaks. Please read this page so that you can keep our feathered friends safe.
Do you shop on Amazon.com or Amazon.ca? If you do, please click through the links or banners below whenever you shop and a percentage of your purchase will be donated to Love Canada Geese. This applies to everything you can possibly shop for on Amazon. Thank you for your support.
IN THE USA:
Shop Amazon - Top Gift Ideas
Shop Amazon - Best Selling Products - Updated Every Hour
IN CANADA:
****************************
Follow Kathleen as she takes you through the seasons with her writings about the wildlife, who are her hobby, her best friends and her passion.

******************************
GORGEOUS PHOTOGRAPHS

Winnipeg Free Press photographer takes us on a 30-day project photographing Canada geese. VISIT THIS PAGE to enjoy his gorgeous photographs and register online to post your comments.

***********************
SHOP FROM OUR BOOKSTORE
If you'd like to purchase from our bookstore, please CLICK HERE.
************************
Since Love Canada Geese began in the year 2005, many kind, compassionate and loving people have shared their photos, stories, poems and artwork with us. Please click on any of the links below to be filled with hope and inspiration:
PHOTO STORIES ARTICLES POEMS & SONGS
ART/ PAINTINGS FAVORITE VIDEOCLIPS
MEET OUR FRIENDS AND FAMILY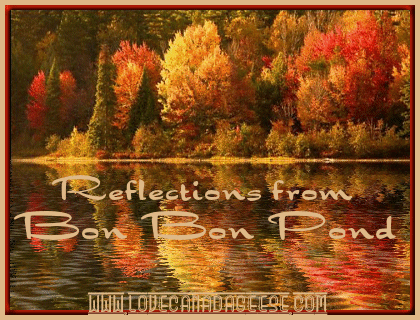 Many thanks to Kathleen LaBonne for creating this gorgeous gif for us!

WATERFOWL SAFETY, RESCUE, REHABILITATION & SANCTUARIES
We are compiling a List of Recommended Waterfowl Rescuers, Rehabilitators and Sanctuaries for sick or injured Canada geese. Please send us the name and contact information of rescuers, rehabilitators and sanctuaries that you've had good experiences with and we'll add it to the list.
Shop
on Amazon.com or Amazon.ca for

anything at all

and a percentage of your purchase will be donated to Love Canada Geese! Please click through the banners below to support Love Canada Geese!
WOULD YOU LIKE TO HAVE PURE DRINKING WATER IN YOUR HOME OR WHEN TRAVELING? THIS SYSTEM PURIFIES WATER FROM ALL SOURCES INCLUDING YOUR TAP WATER, RIVERS, PONDS, LAKES, ETC. CLICK ON THE PICTURE BELOW TO LEARN HOW YOU CAN HAVE PURE DRINKING WATER!


Thank you for visiting and supporting Love Canada Geese!
Choo and Earl
*****